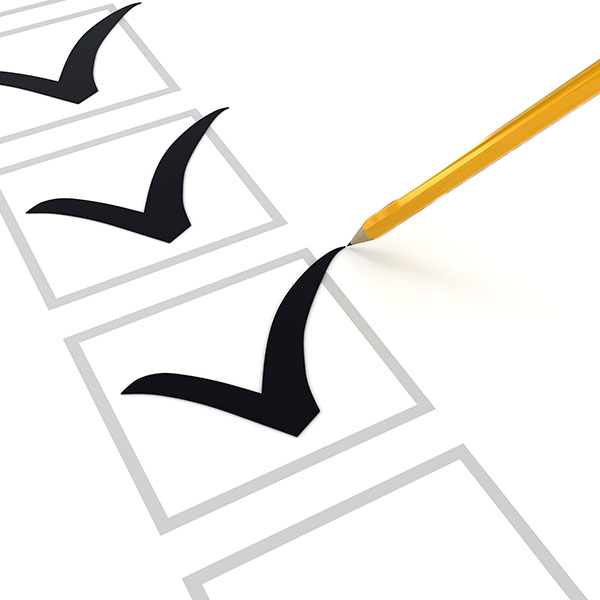 At Air Today Heating & Air Conditioning we strive for 100% satisfaction in everything we do. We value your opinion and invite you to tell us and others about your experience with us. Please take a few moments to tell us what you think by leaving us a review here on our website or on any of these popular review sites or social networks.
Read what other customers have said about us.

All trademarks or brands on this page are registered by their respective owner and are not affiliated with our company, nor do they endorse or sponsor our products or services.
Reviews of
Air Today Heating & Air Conditioning
(Based on 20 rated reviews)
12-Oct-2018
Product or service reviewed: Warranty work and fall check up
Awesome!!! All the way around. They came out did my fall check up and let me know of a few issues. They then came out and fixed them under warranty without any issues. Love these guys and very highly recommend them to everyone.
06-Oct-2018
Product or service reviewed: ac condenser repair
after living without ac for many days, I realized our original contractor was not going to help us out, So I called air today ( whom I had used in the past) and pleaded for help. They really rose to the occasion: scheduling a diagnosis, obtaining the part and installing it all in the same day. One call to them and all my problems were solved that day. Many thanks to Greg, Isidoro, Jessica, Myra, Brandon, and Anthony. The A team!
arch a.
san antonio, Texas
28-Sep-2018
Product or service reviewed: Centeral Air
A/C quit on Monday night and this company had a tec out by noon the next day. Had to order parts, within three days parts installed and everything working fine. GREAT PEOPLE
03-Sep-2018
Product or service reviewed: Unit was not cooling
We woke up on a Sunday morning to find that our AC unit was not cooling. We sent a message to the local Shertz Cibolo community site asking our neighbors for a referral. The consensus from the majority was Air Today. I contacted them and they sent a technician, Isidoro Mallen. He was extremely professional and highly very knowledgeable. He had the repair completed in less than an hour . I am very pleased and recommend them highly.
30-Aug-2018
Product or service reviewed: A/C repair
Josh and Jacob were very Professional and fast. They came in and diagnosed my A/C problem right away and installed the proper part quickly. These guys were great.
31-Jul-2018
Product or service reviewed: Service
I chose air today because they were highly recommended by my community. Everything about Air Today was beyond professional and satisfying. It's Texas and it's a business, so we all know how this works, only Air Today made it seem like your friends came out to help. The quote was more than fair and after Greg went over the details, we decided to get it done. Manny runs a great business and everyone involved starting with Myra taking the call to Greg coming out to do the work. I couldn't possibly be anymore pleased with the entire experience. Thank you Air Today.
Randal De Leon
Schertz, Texas
25-Jul-2018
Product or service reviewed: Serviced and repaired AC
Isi was great! Explained everything, was very honest and worked quickly! We now feel confident in an AC company! Thank you!
17-Jul-2018
Product or service reviewed: Air Condition
Called for service at 3:00 PM; Technician was at my house at 3:26 PM. I was impressed with how fast he was there. Greg De La Rosa found the High voltage supply was turned off near the neighbor's house. He was very professional, courteous and really knows what he is doing. I would call again if I ever had a problem; A very reputable company!
Gene Praegitzer
San Antonio
15-Jul-2018
Product or service reviewed: Repair of pipe contributing to AC blockage
Greg is absolutely fantastic! On a Sunday morning he took the time to listen to the assorted details of my leak issue, damaged ceiling and then diagnose the problem. The difference with Greg is that he is analytical so he is able to link events and details to arrive at the cause of the problem. With this information he then diagnoses the problem and addresses potential issues as well. Great service. Thank you Greg!
21-May-2018
Product or service reviewed: Service agreement and maintenance on the AC unit.
Thank you to Air Today for coming out and servicing our again AC unit! Excellent service and all questions asked! Very knowledgeable and could not be more happy with the prompt service! Excellent customer service!!
06-Jan-2018
Product or service reviewed: Replace 4 ton heating/ac system and repair duct work
I initially selected Air Today because I found it on Angie's List. I wanted a company that was local and family owned. Manny and his team of Issy, Mondo, and Juan were awesome in taking care of us. Issy (Manny's brother) came out for the initial service call -- within 3 hours of my phone call to Myra. Issy showed and explained in detail the problem/issues. He was extremely professional in giving me options and costs before he left. I selected the option -- and Mondo and Juan arrived the next morning to begin installation; Issy later checked in on the progress. The installation of the 4 ton unit was completed before the end of the day. The guys did an incredible job of cleaning up all areas. Also, before they left, Mondo was excellent in explaining the new thermostat. What an awesome company for which to do business! Manny's philosophy of being transparent and fair with his customers truly prevails with all of the personnel!
Phyllis A. Duncan
Garden Ridge (San Antonio), TX
23-Jun-2017
Product or service reviewed: AC call
I honestly could not recommend a local business more than I can Air Today. Their owner, Manny is one of the most genuine and honorable people I've come across. We had work done, and subsequently had other problems a short time later. Manny was so distraught over the thought that we, the customer would think bad of him, his business, or employees that he was willing to take a big financial hit to make it right. If you are looking for the cheapest, you can probably find it elsewhere. If you are looking for an honest company that you can trust, go with Manny and you will be well taken care of.
20-Jun-2017
Product or service reviewed: AC Repair
We are so impressed with Air Today, they came the same day we called. Isi who was our technician was fantastic, he was friendly, helpful and very educational. He found the issue right away and said the capacitor was blown but he believed it was still under warranty. He called and sure enough it was under warranty so we had it replaced with just the cost of labor. Isi took the time to explain the maintenance that is needed to keep the AC in top working order. I was extremely pleased with the service and will fully recommend Air Today to anyone who has AC needs.
30-May-2017
Product or service reviewed: AC call
Game came out at 10:00 PM on Memorial Day, got us through the night, Isi followed up the next day for a comprehensive check out (once the ice was gone). I have all faith and confidence in this company and their employees.
03-Mar-2017
Manny came out to save the day!!!!!! his office staff is very polite. Not only did Manny go above and beyond he was on time and very affordable... definitely will be using him in the future!!!!
ignacio ruelas
san antonio
15-Aug-2016
Product or service reviewed: AC repair
Manny did an outstanding job for me - on time and very professional. I was concerned about being sold an unnecessary brand new unit, but he was very honest and reported that we simply needed a repair. He showed me exactly what happened and how he fixed it. Have already recommended him to co-workers! When I do need to replace the unit, I'll definitely give these guys a call!!
21-Jun-2016
Product or service reviewed: AC repair
Thank you Manny for coming out after hours to do a complete inspection of our A/C unit and get it back up and running. I would recommend you and your company to anyone!.
13-Aug-2015
I'd just like to give a shout out and 2 thumbs up for Manny and his partner from Air Today. Our AC froze up twice in the past week and we were desperate for help to see what was wrong. We called a few people to see how soon they could come out and what they charge for an AC check. Manny came out after 9pm last night and checked it out, gave me lots of information and explained everything to me while he was looking at the unit. Before he could go out back to check the condensing unit, It started raining, so he wasn't able to take a look at it right then....but he told me he'd be back first thing in the morning. Sure enough, he was here ready to check the outside unit by 9:30 this morning. He was very polite, professional, prompt and informative. In addition to all of those things, the diagnostic check was FREE. I just wanted to let everyone know what a professional honest person/company they are. He could have told me I needed to replace the inside or outside units, or even both. It turns out it was just a clogged filter (I need to clean it more than once a month during this kind of heat) and blocked coils outside on the condensing unit. I didn't need to replace anything or even have to fill up the freon right now. In the future, if we have any problems with our AC, Manny with Air Today, will be the first place we call! Emmanuel N Maira Mallen​ Thank you!
Erica & Ali Calderon
Cibolo, Texas
30-Apr-2015
I personally have worked with Manny (owner) for about 5 years now and you can't ask for a better business owner. He truly cares about each and every customer to ensure they have a great experience every time and are highly satisfied with his services!! I would recommend Air Today to anyone in south Texas that is in need for a professional a/c contractor.
Chris Burger
San Antonio, Texas
10-Apr-2015
Product or service reviewed: A/C work
Manny and Air Today is the BEST!!! We've had them do our A/C work two different times and they are so friendly, fast, and efficient! Call Manny for all your A/C and Heating needs! Thanks Manny!!!